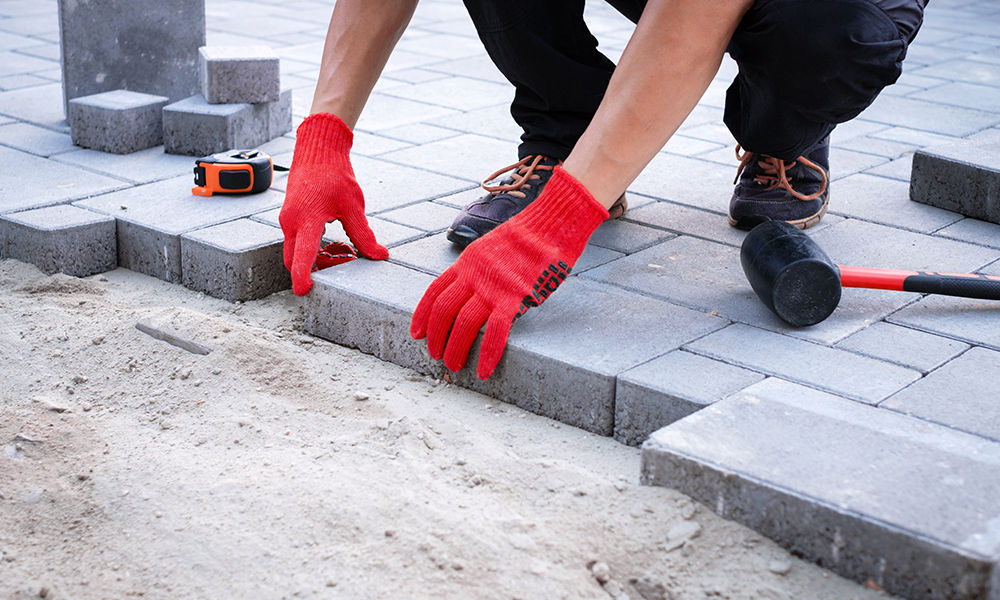 Step by Step: Jointing with READY
A-JOINT® READY is a ready-to-use and vacuum-packed paving joint mortar with a special natural sand mixture. It is highly permeable to water, frost-proof and hardens through contact with atmospheric oxygen.
A-JOINT® READY prevents weed growth in the joints and can be used for almost all natural stone and concrete pavements outdoors.
Due to its easy application and self-compacting properties, this paving grout is also ideally suited for the enthusiastic home improver.
A-JOINT® READY can be used around the house, on sidewalks, patios, yards and garage driveways with car traffic.
Features:
Sustainable, firm to walk joint solution up to use category N2
Weed free and water permeable
For joint widths from 5 mm
For joint depths from 30 mm
Ready mixed and vacuum packed, immediately "READY" for use
Can be used from 5°C floor temperature
Can be used in light rain, damp weather